To create an advertisement campaign:
Open the "Campaigns" page in your Manager and click "Campaign".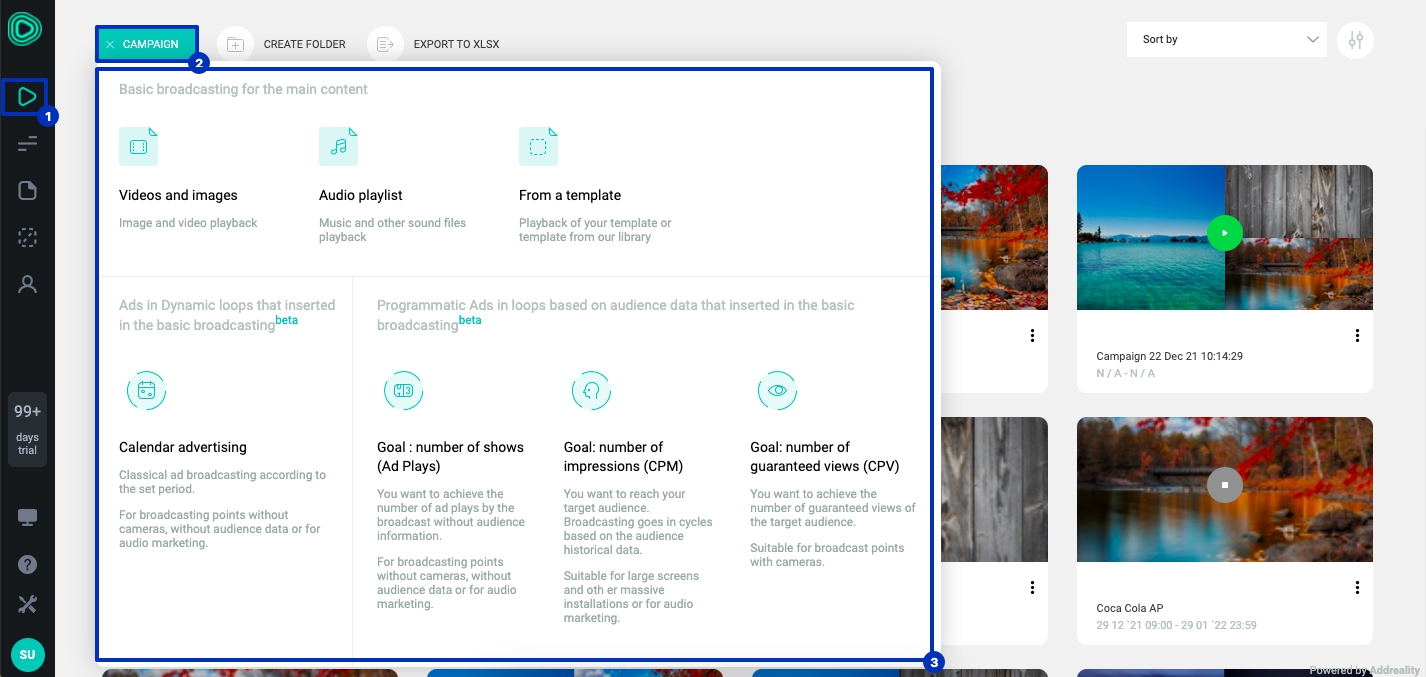 Enter the campaign name (1). If necessary, change the project template (2).
1. After that you'll need to add content to the campaign. Before adding content, make sure that it has already been added to the "Content" section of the Displayforce Manager. Add content to the campaign. To do it, click on the adding button and "Add". Select the files you need and click "Choose".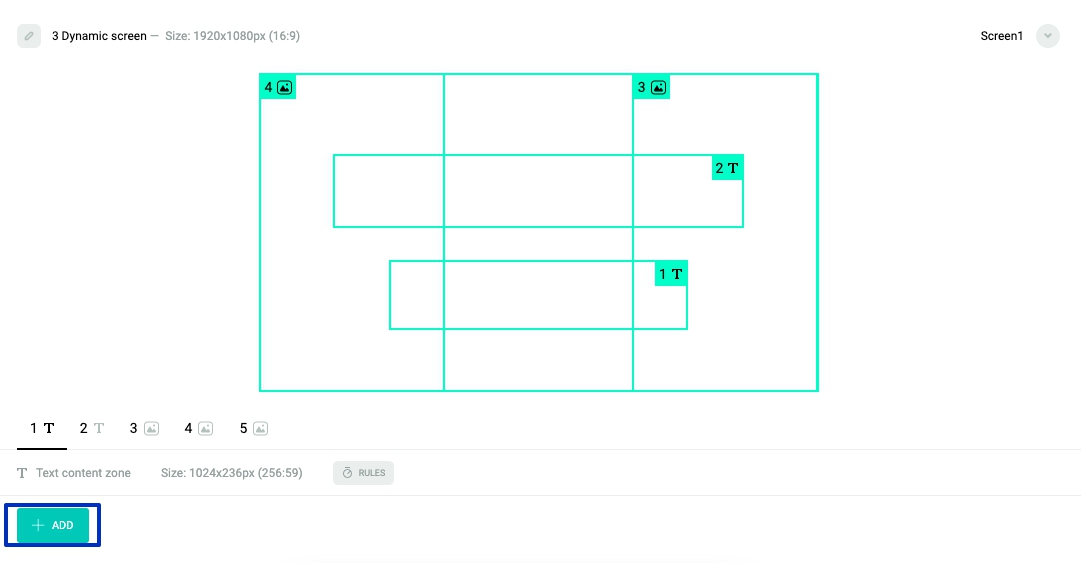 If necessary, place content from the Displayforce Manager, including playlists, in the project template. For this, the project template shall have the "CMS" value specified in the corresponding components and layers.
If necessary, set particular playback features of individual content elements, like schedule, etc. To do it, open the context menu of the element you need and click "Special". Make the necessary changes and click the "Save" button.

2. Use the "Target by sex and age" section for setting target audience.

3. Open the "Set the schedule" section, where you can adjust its schedule.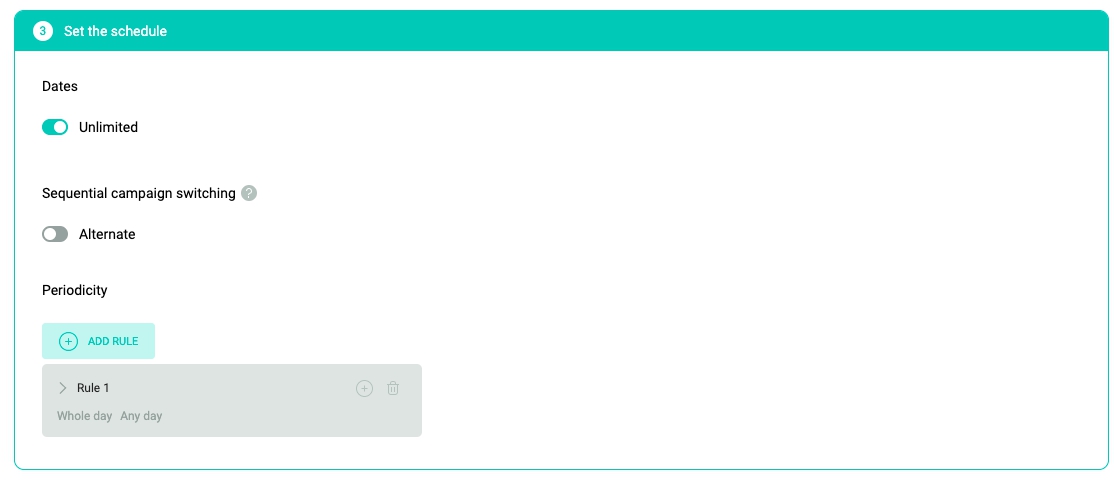 4. In the "Set the venue" section, click the button Devices/Tags/Profiles, then choose media display points at which the advertisement campaign will be displayed. Confirm your choice by clicking the "Apply" button.

5. Click the "Run" button to save and start the advertisement campaign.