Follow the link in the letter that will be sent to the e-mail specified during registration and confirm the registration.
For subsequent login to the platform, use the selected domain name (https://name.displayforce.ai) in the address bar.
Download Displayforce Player:
1. In Displayforce Manager in the lower left corner, click on the "Settings" button and select "Downloads".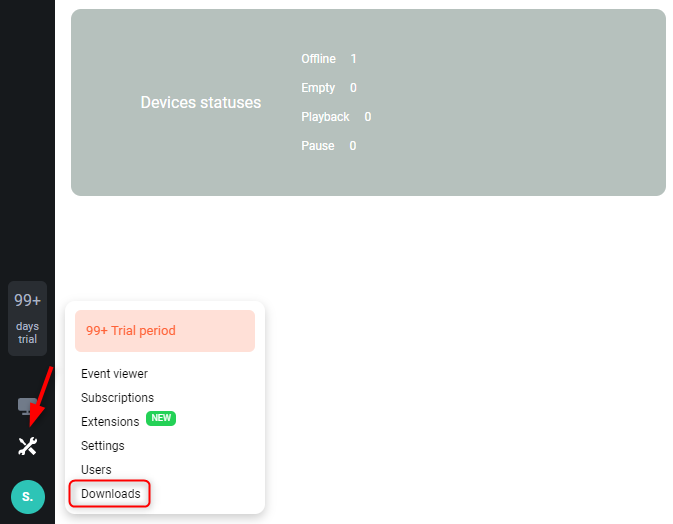 3. In the opened window, you can download Displayforce Player for Windows, Android.
Note! In most cases, the installation package for Android devices should be downloaded by clicking on the "Android (arm)" button.
4. After downloading the programs, follow the installation for installing Displayforce Player on Windows and on Android.
Connect your device and make settings:
1. In Displayforce Manager open the "Devices" section and press "Add device" button;
2. Set a name for your device and press the "Add" button. Select the user groups you want to grant access to the device;
4. Copy connection code and launch Displayforce Player and press "Connect your device" button.
5. Enable "Non-personalized recognition of face attributes" - "Gender, age", "Connection" - "Send playback data", "Send audience data" on the device in Displayforce Player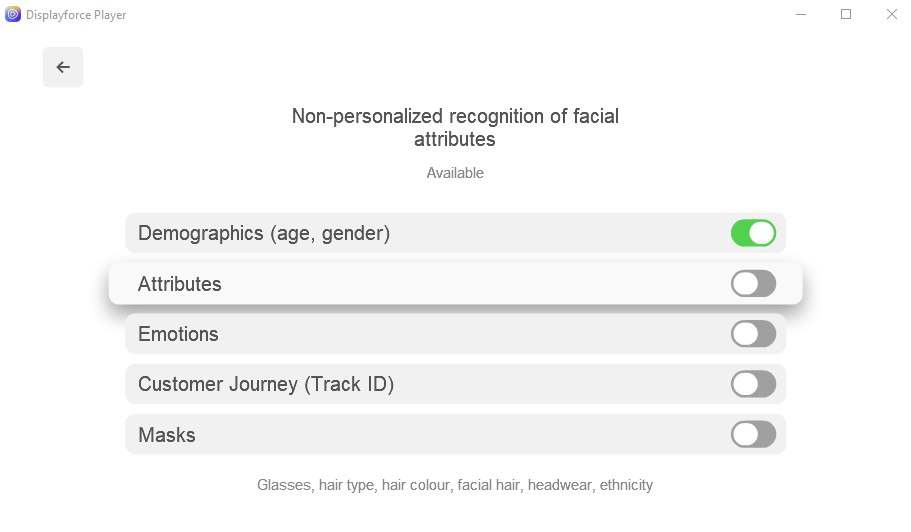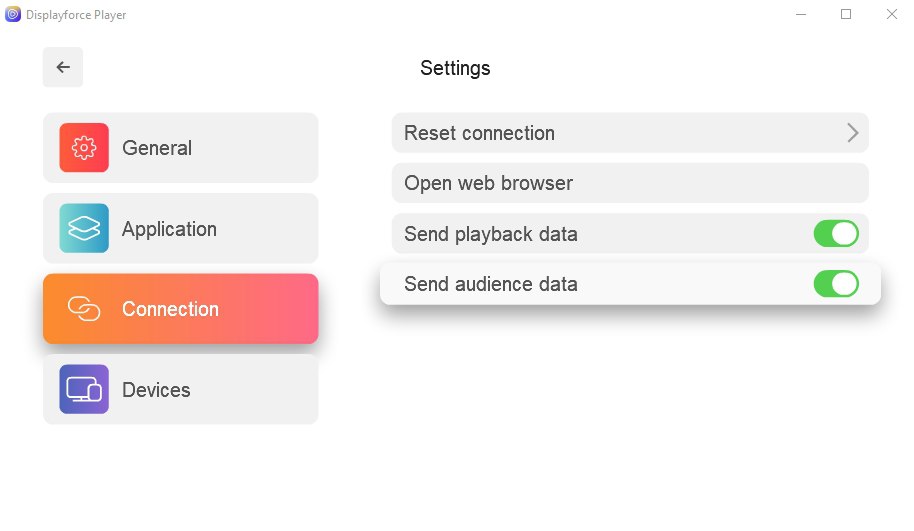 Note! Place content from the Displayforce Manager into the campaign.
Use visitor statistics:
1. Enable "Visitor statistics" section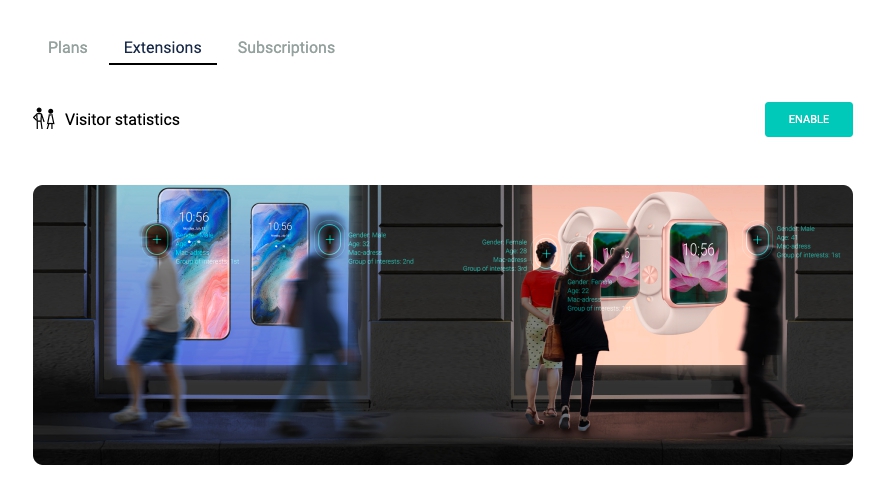 2. Open the "Insights & data" section and select "Visitors insights" report in the drop-down list.