Available components:
Interface Editor – for user interface;
Media Gallery – gallery of graphic images and video recordings;
Web Frame – web content;
Sound Panel – list of audio recordings;
Application Container – integration of external application.
Available controllers:
Motion detection – response to motion caught by camera;
Displayforce Face – response depending on the results of gender and/or age recognition for the human face caught by camera;
Scheduler – launch of components according to a schedule;
Presence controller – response to motion caught by motion detector;
Beacon motion detection;
User inactivity controller.
To add a component:
Open the Component library.
Check the desired component.

A component can be added in another way: go to the "Components" menu in the Menu panel, select "Add to template", then select the component you need.
Each project template contains a start component that is displayed first on broadcasting point.
While adding the first component on Displayforce Designer, it becomes Start component automatically.
To add a controller:
In the "Controllers" menu in the Menu panel select "Add controller" and choose the controller you wish to add. A dialogue window will appear, asking you to select the device used by the controller.
Select the device to be used by the controller from the drop-down list, then click create "Ok". Depending on the controller added, appearance of the window may vary.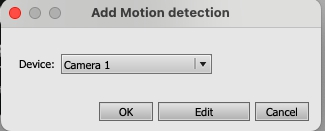 To set a Start component, open component context menu and select "Start component".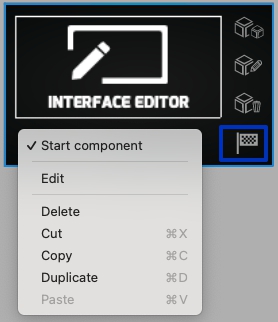 To copy component/controller with all its settings, click Copy icon on the component context menu.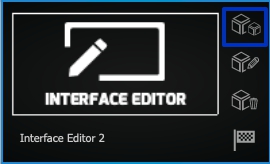 To delete component/controller, click Delete icon on the component context menu.