Video walls are set up in the "Zones" tab in the Layers panel. Each zone is a portion of the screen to be displayed on corresponding media display point.
Zone settings interface includes: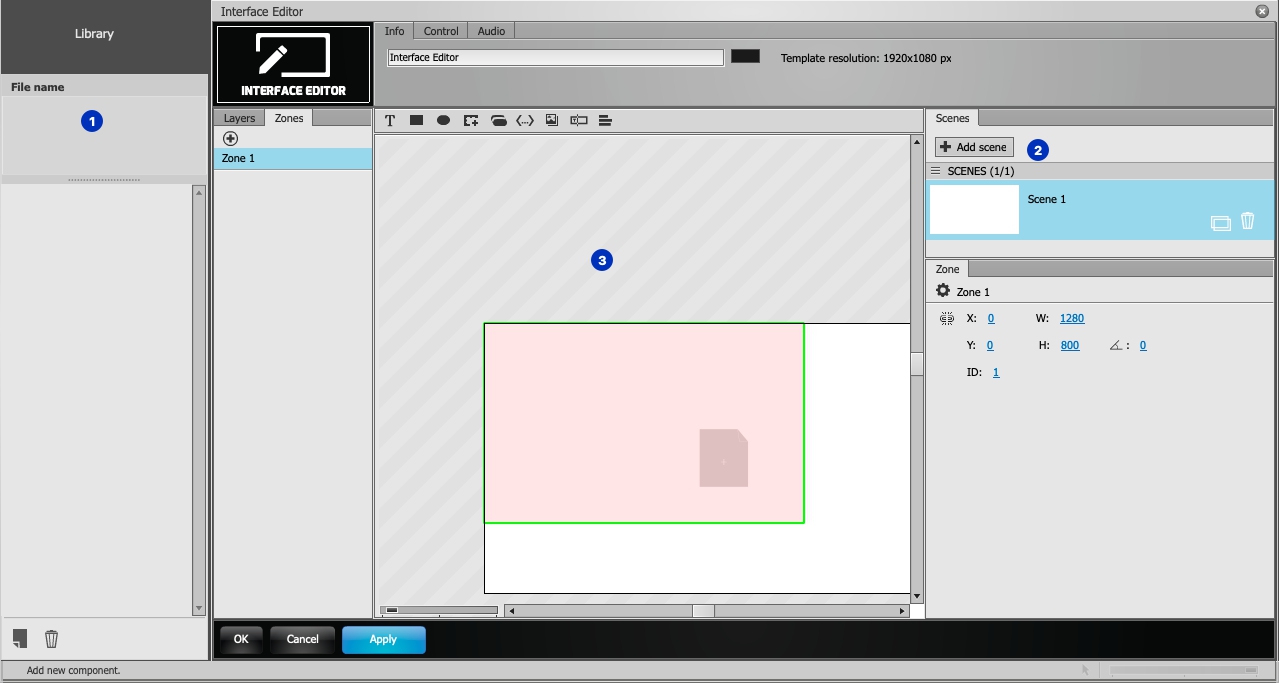 Zone adding button;
Settings of the selected zone;
Selected zone portion.
Zone settings include: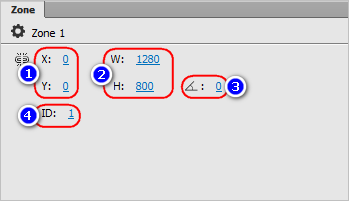 Zone placement along X, Y axes.
Zone width and height.
Tilt.
Zone ID number. It is necessary so that users at media display points could identify zones.
Add the desired number of zones and make required changes to their settings.
Then, after upload of the project template to media display points, for each zone it will be necessary to set connection with zone in Displayforce Player, i.e., which zone will be displayed by which media display point.
The program also provides the capability for export and import of zones and their settings for use in other project templates (Import of zone settings).
For import or export of zone settings:
In the Menu panel, go to the "Project" menu and select "Template settings…".
In the appearing window select "Zones".
Click on the appropriate button. The "Export" button creates an XML-file with zone settings for further use in other templates. The "Import" button uploads the existing mark-up of zones.