In the current versions of Displayforce Player, the auto-configuration option has been optimized so that after it is applied on devices with Windows OS, all icons on the desktop are hidden.
Autoconfiguration allows you to create the most optimal conditions for the player to work at broadcast points.
You can again display values:
1. On the desktop, press the right mouse button and select the "View" tab in the window that opens;
2. In the window that opens, click "Show desktop icons";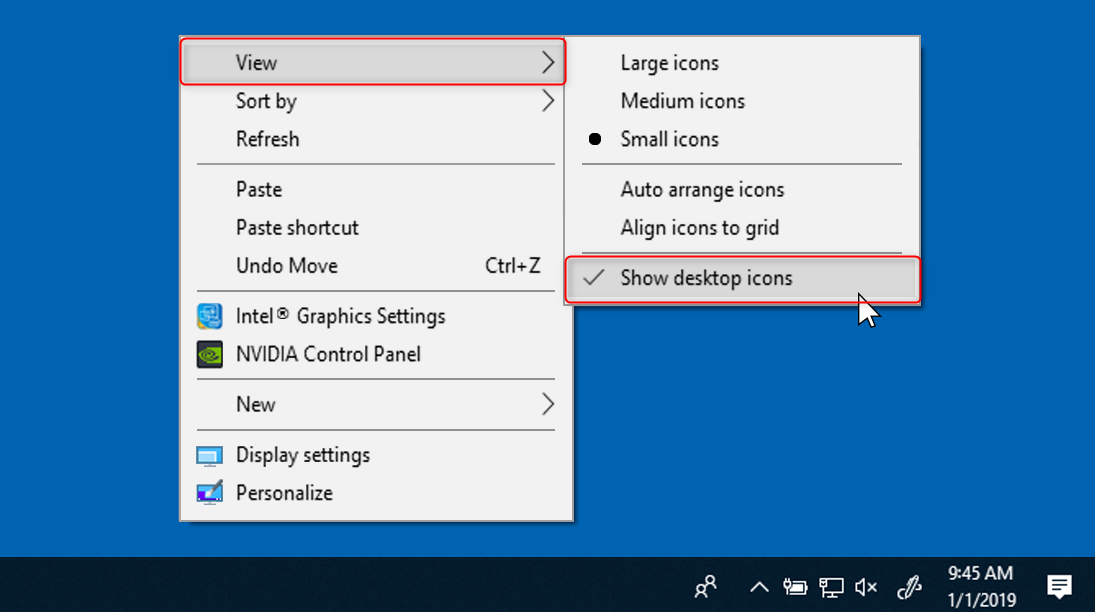 All your icons will reappear on the desktop.