Log into your platform using platform owner account. You can transfer ownership only using owner's account.
Enter the "Users" section.
To do it click onto the "Menu" button in the down-left corner of your CMS.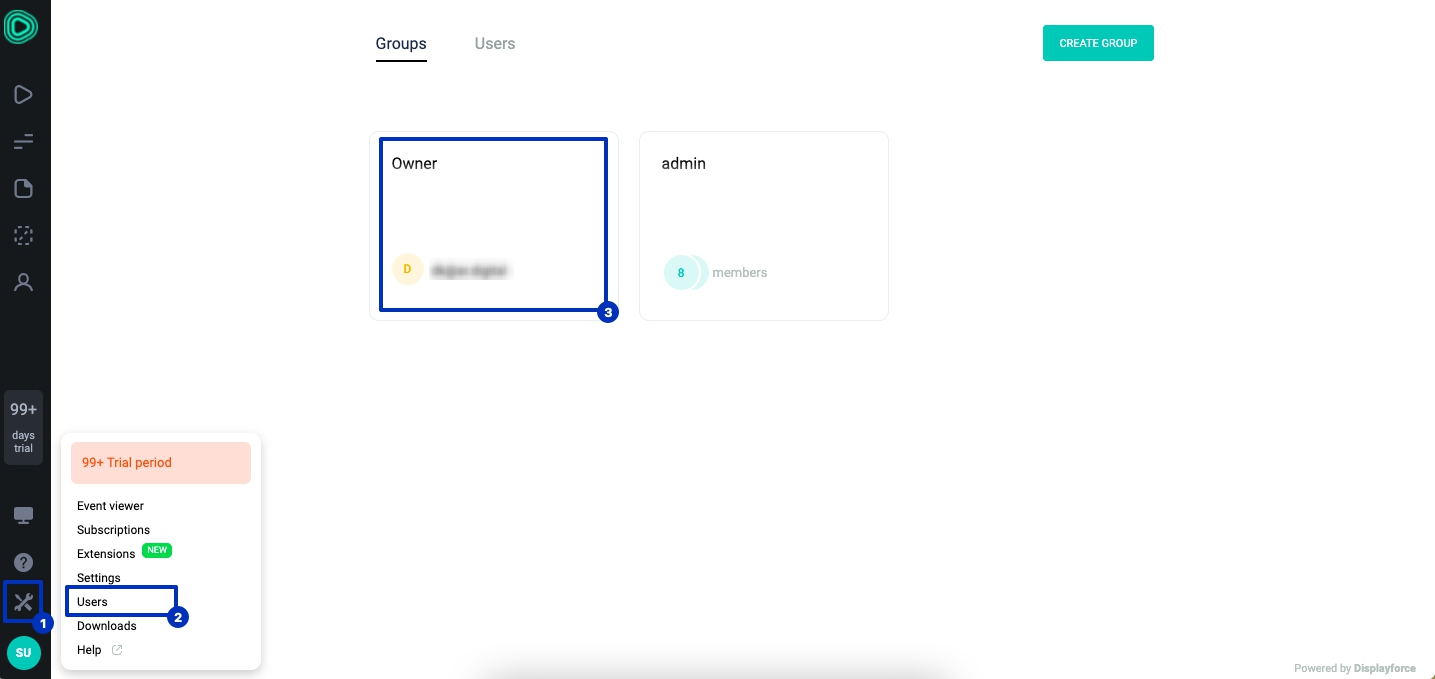 Please note! Before transferring ownership make sure that your current account is added to one ore more groups that have their rights set up. Otherwise you can lose access to this platform after ownership transfer.
1) Owner's icon is highlighted in yellow, other users icons are grey
2) Click onto the Owner's icon, open Delegation section and enter an e-mail address of the user that you want to transfer ownership to
3) Press "Delegate" button and enter code from e-mail
An e-mail containing confirmation code will be sent to current owner's e-mail address.
4) Press "Save"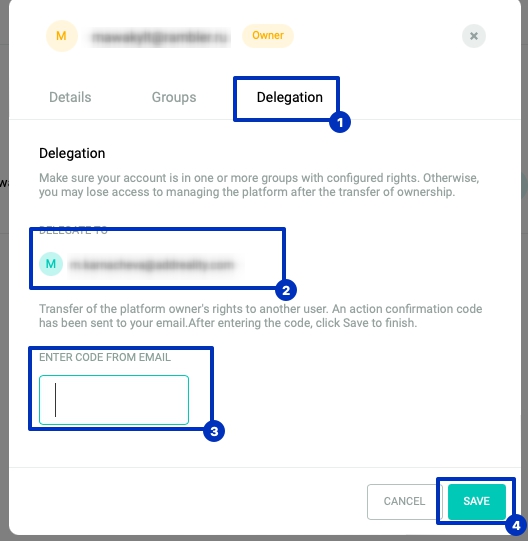 After that ownership will be transferred.