You can use Telnet to monitor Displayforce Player.
Turning Telnet-server on
There is two ways to turn on Telnet-sever: in Player settings, or through Displayforce Designer
To turn Telnet-server on using Designer you should take these steps:
1. Open Displayforce Designer main screen
2. Right-click a device
3. Click "Telnet server settings..."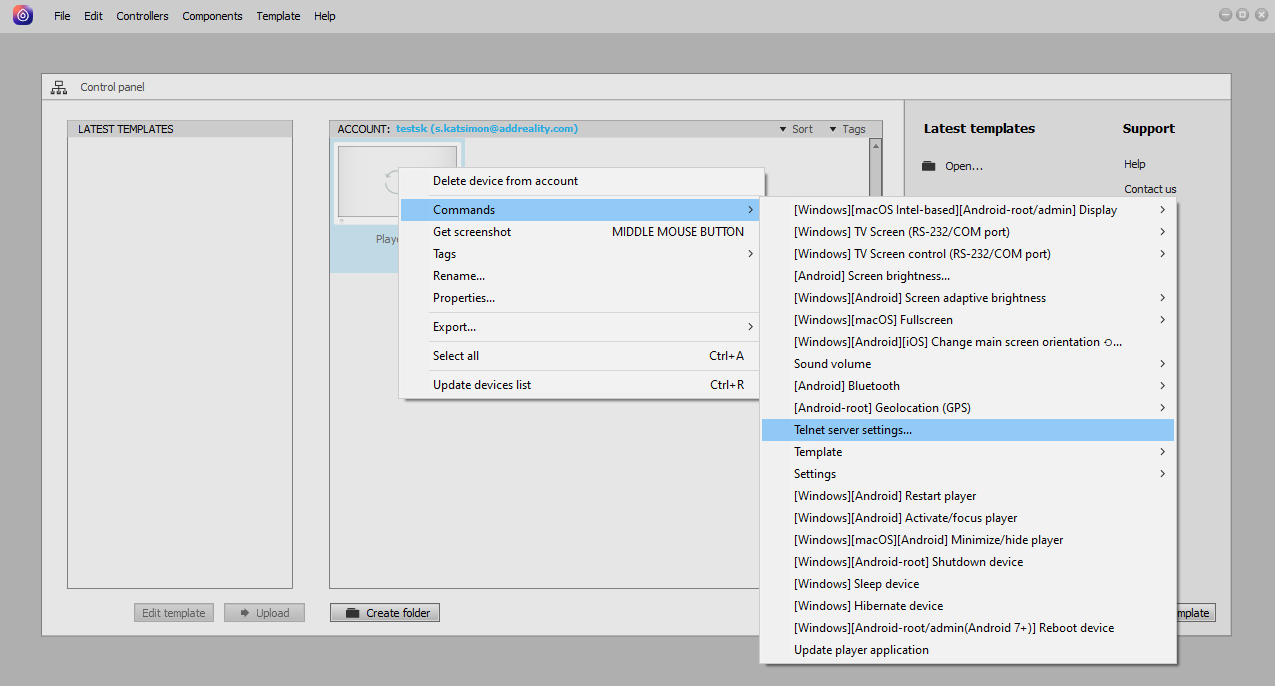 4. In a pop-up window check the "Enabled" checkbox and enter desired port, then click "Change"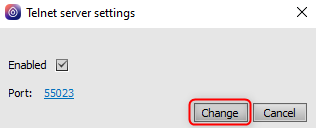 To turn on Telnet-server in Player settings take these steps:
On Player main screen click "Devices" settings button
Click the "Telnet Server" button
Enter desired port and switch "Telnet Server" switch to "On"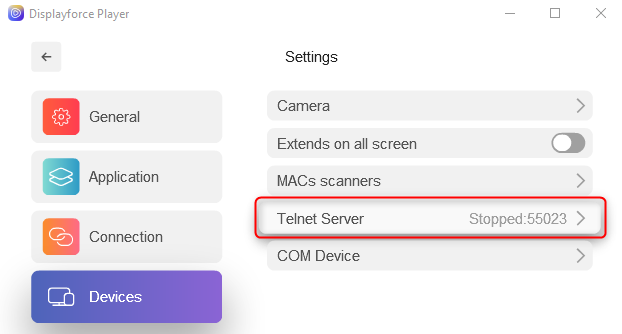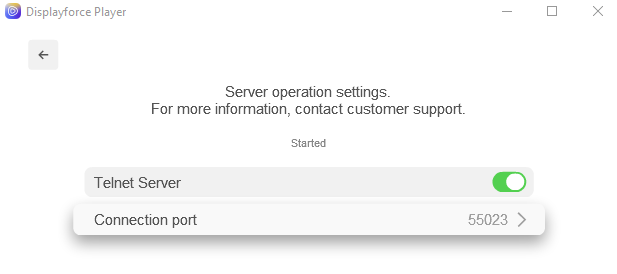 After that you can connect to launched server using Telnet and request Player and Server uptime using following commands:
plu - displays Player uptime (in ms)
seu - displays Telnet-server uptime (in ms)
Example of Telnet-server connection
To connect to Telnet-server take these steps:
In OS Windows open the command line
Type "telnet" and press "Enter"
To connect to Telnet-server enter "o IP_address port"
After connecting to Telnet-server you can send commands and recieve response
Telnet-server connection command example

Telnet-server commands and responses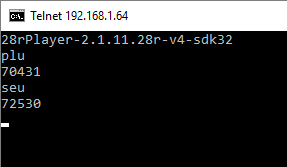 These responses show that Player is running for 70.4 seconds and Telnet-server is running for 72.5 seconds