The "Templates" section provides access to project templates uploaded to the platform.
Project templates are divided into user templates and pre-installed templates. A dedicated tumbler allows you to switch between them.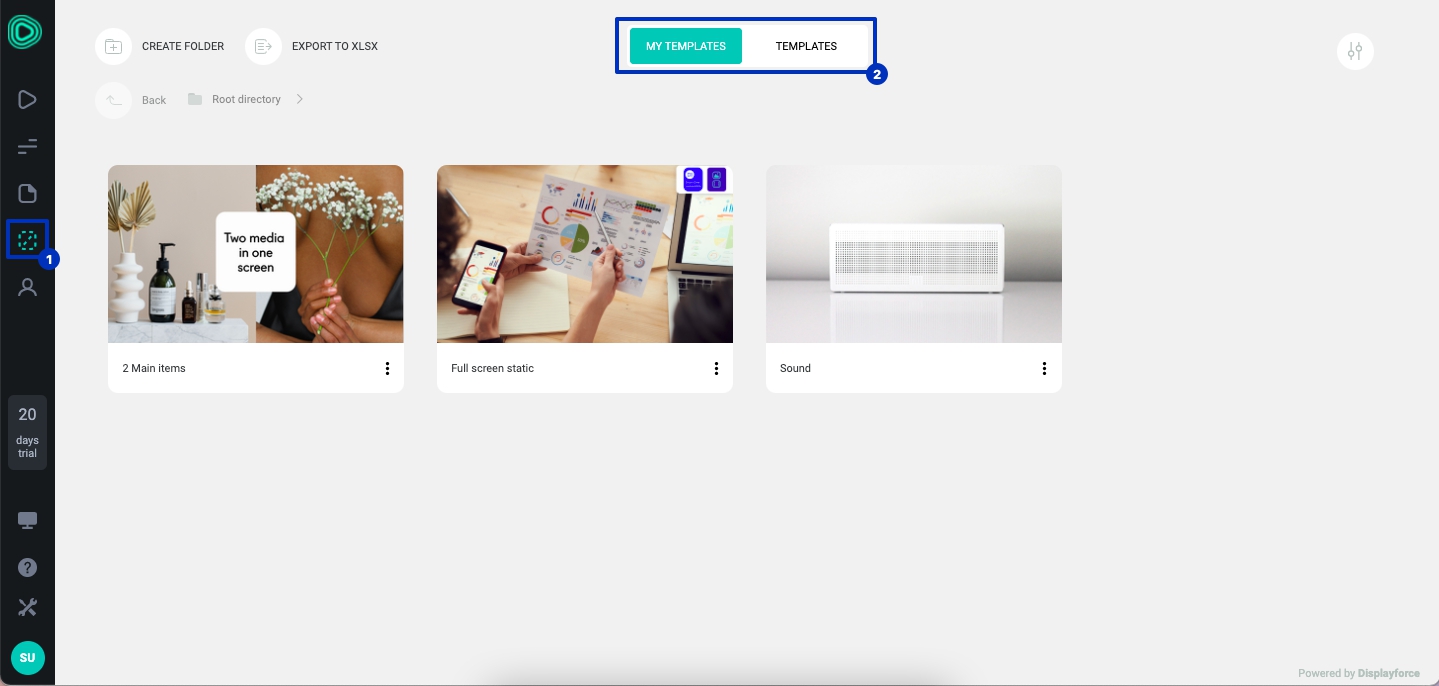 Project templates can be sent to media display points, used in advertisement campaigns, and saved for editing locally in Displayforce Designer.
To send a template to media display points:
In the template's context menu, select "Demo"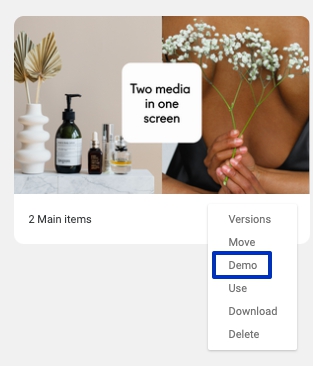 2. In the window that opens, select the media display points the template shall be sent to. If necessary, use the search bar in the window. Besides selecting specific media display points, you can also select tags. In this case, when you select a tag, all media display points tagged with it are selected.
3. Click "Apply" to confirm your choice.
4. The project template will be sent to the selected media display points.
To change using a template version, select "Versions"

To send a template to an advertisement campaign, select "Use" in this template's context menu. You will be redirected to the advertisement campaign creation page.
To download a template, select "Download" in its context menu. The template will be downloaded to your computer. File of the template will be available for editing in Displayforce Designer.
To delete a template, select "Delete" in its context menu. The template will be deleted from the platform.
Creating folders:
You can create folders to make sorting templates easier.
To create a folder press "Create folder" button in actions menu
Folders are used to store templates in them and to make it easier to navigate through your files
Actions that are avaliable for folders:
Navigating through folders:
After opening a folder in the upper portion of the template secion a navigation menu will appear. It allows to quickly move to previously opened folders.
Pressing on an element in this menu will redirect you to a corresponding folder.
Moving objects:
Folders and template files can be moved between folders. To do it open action menu and select "Move"
After this a navigation window will apperar in which you will need to choose a folder to move item to. You can select a folder using three methods.
clicking on a checkbox and pressing "Apply" button
navigating to a desired folder and pressing "Select current directory"
using Drag&Drop
You can also move folders with their templates.
Search settings
You can use search settings in the right upper corner such as:
name
directories
campaigns
.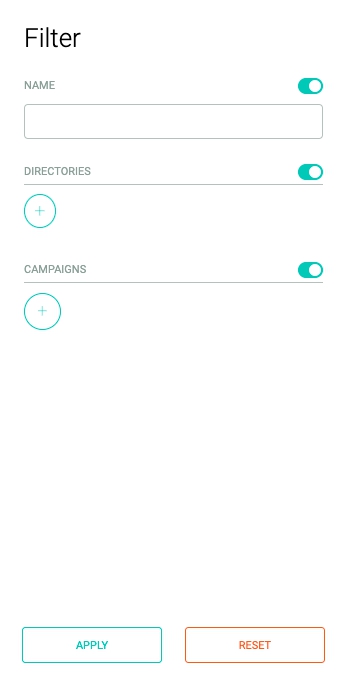 To e-mail the report of the content use click the "Export to XLSX" button.
To use the templates library click "Templates", select a template and open three dots menu.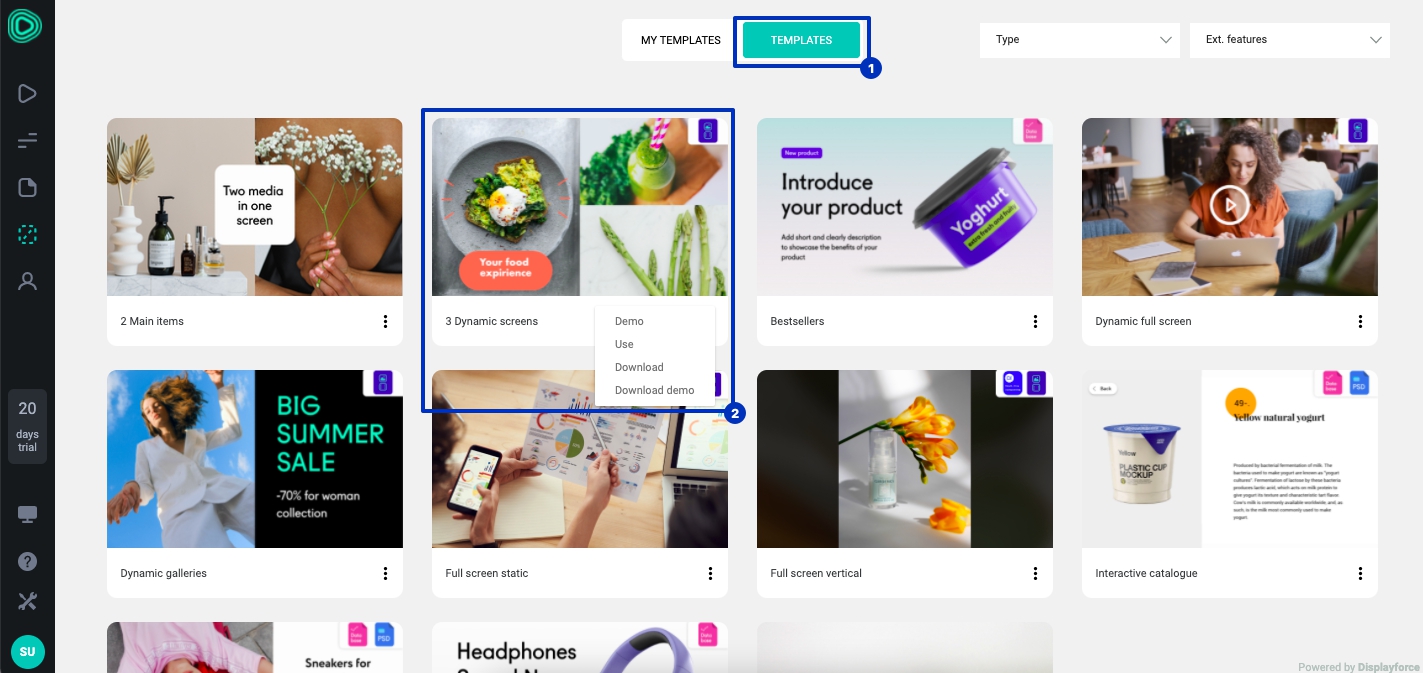 You can select the type and other features.