A how-to guide to create a Pop-up template
Scenario: the main content is played. When a face appears in front of the camera, another group of content starts playing with a pop-up. When the face is no longer visible to the camera, the content playback returns to the starting component.

Here's the translation of your steps for creating a template:
Add two Interface Editor components.
Add a Face controller.
Configure the starting component - choose 'Transition to the Face controller'. Add content from a media gallery.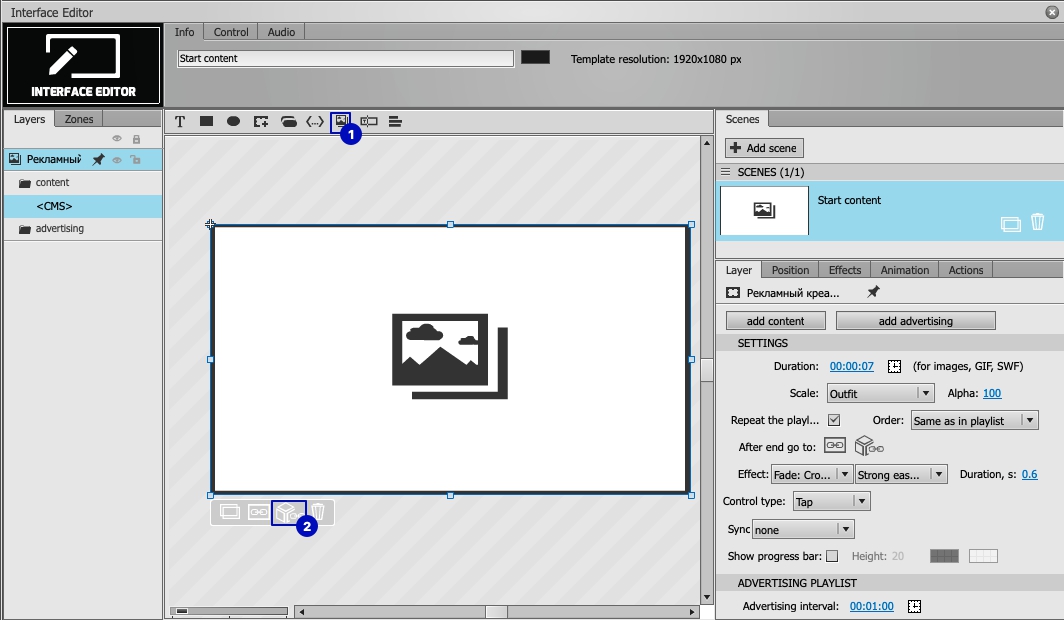 4. Set the transition mechanic for the component with the pop-up. Add Event to the Face controller (1) and fill in the required parameters (gender/age) (3). Also, add a transition to the second Interface Editor component (4).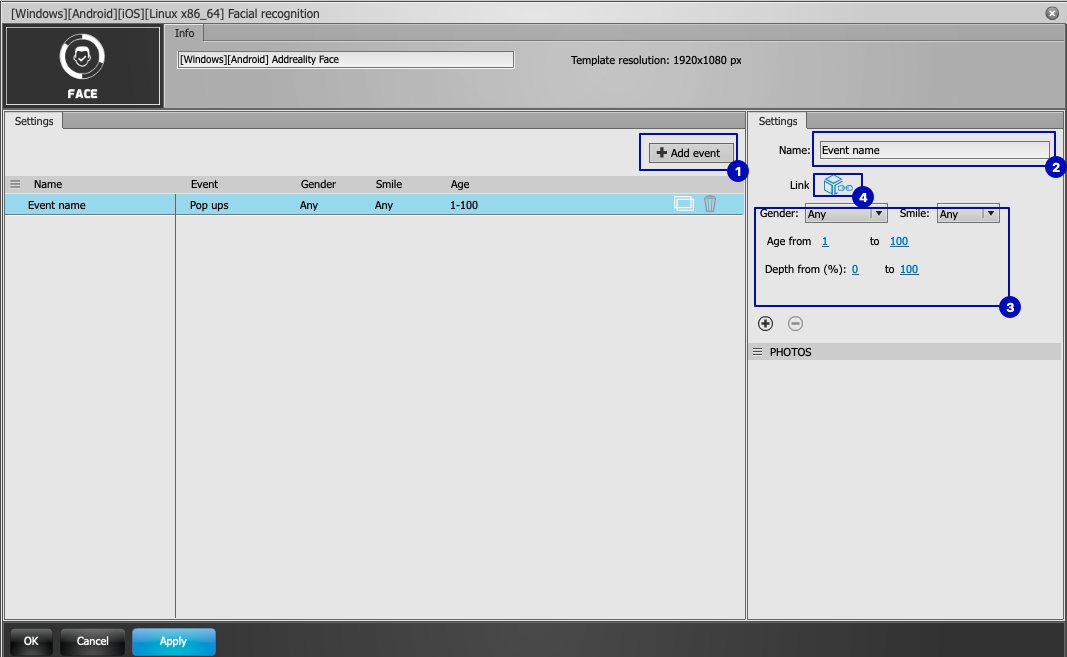 5. To enable the "Personal Offers" widget, check "Special and Beta Features" box in the Displayforce settings. Go to Edit - Settings - General, and activate "Special and Beta Features".
6. Add the "Personal Offers" layer to the Interface Editor component. Place it in the desired location and set the parameters:


"Zones" - set the desired number of zones. The number of zones depends on how many personal offers should be displayed on one screen at the same time. One offer is displayed per face. Resolution of one zone in pixels. "Min Face ratio" - the ratio of the face area to the frame area. It is specified in percentages, where 100% is a face that occupies the entire frame. This setting allows you to filter out reactions to faces that are far away.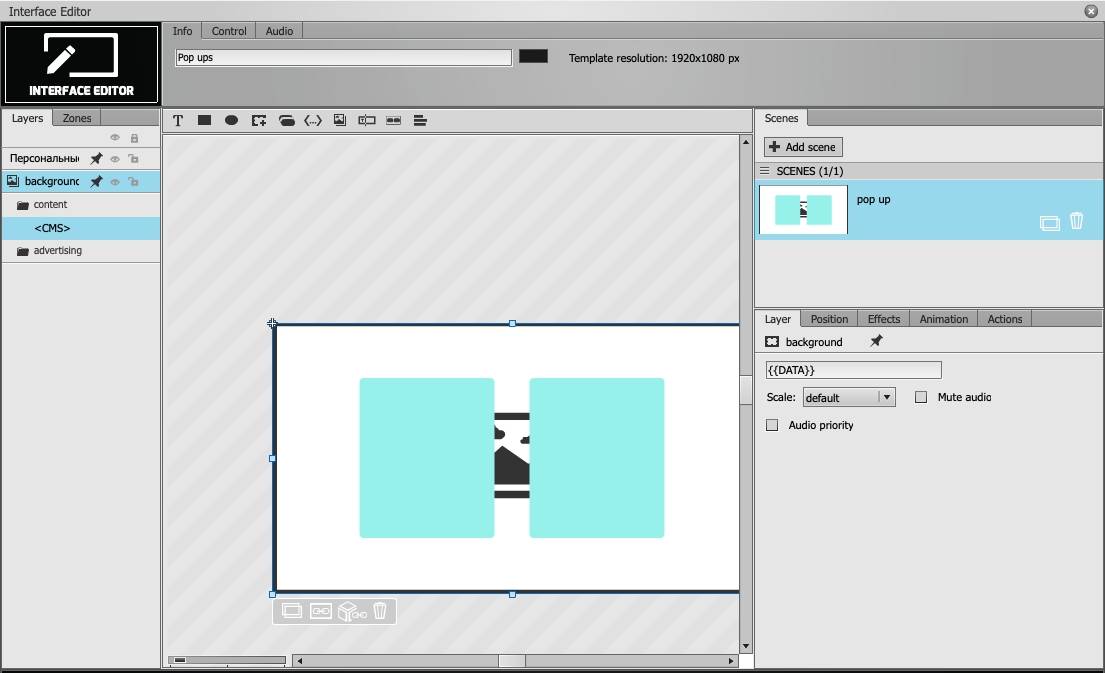 Also, set up the Media Gallery layer to play content by default.
7. Set up the return to starting component transition - add the action "on all faces lost- Go to"
After making all the settings, save and upload the template to the platform.