For the correct using of this option, it is required to:
Use a wired network connection for all managed devices;
Use a specially configured switch (network) with IGMP v2 and multicast and switched off QoS and other traffic controllers.
In If you want to manage projects by p2p, you need to create a managing and managed project (it could be few of them).
In the templates of both projects create the actions that allow you to send and receive commands for components moving, sending forms, player actions, etc.
Settings for sending and receiving messages between projects could be set for any layers.
The settings for sending a message to a slave project, for example by clicking, will be as demonstrated in the picture.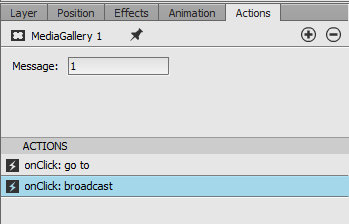 The action settings when the slave project will receive a message from the master project are set bythe "Actions - when receiving a command" option and will look like this: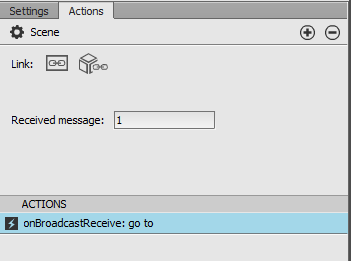 Synchronization by p2p allows you to control the broadcast online.