To access your CMS you need to have an activated subscription. You can acquire a subscription by subscribing to Displayforce Manager in your CMS or by activating a key.
One key is provided for both one and several devices. Thus, only one key can be used to activate one subscription type for a group of devices.
Activation key – is an encrypted code as follows: «5UGBGEDRD8K8LMAE» (for example only).
You can activate your key following these instructions:
1. In your CMS acces "Subscription" section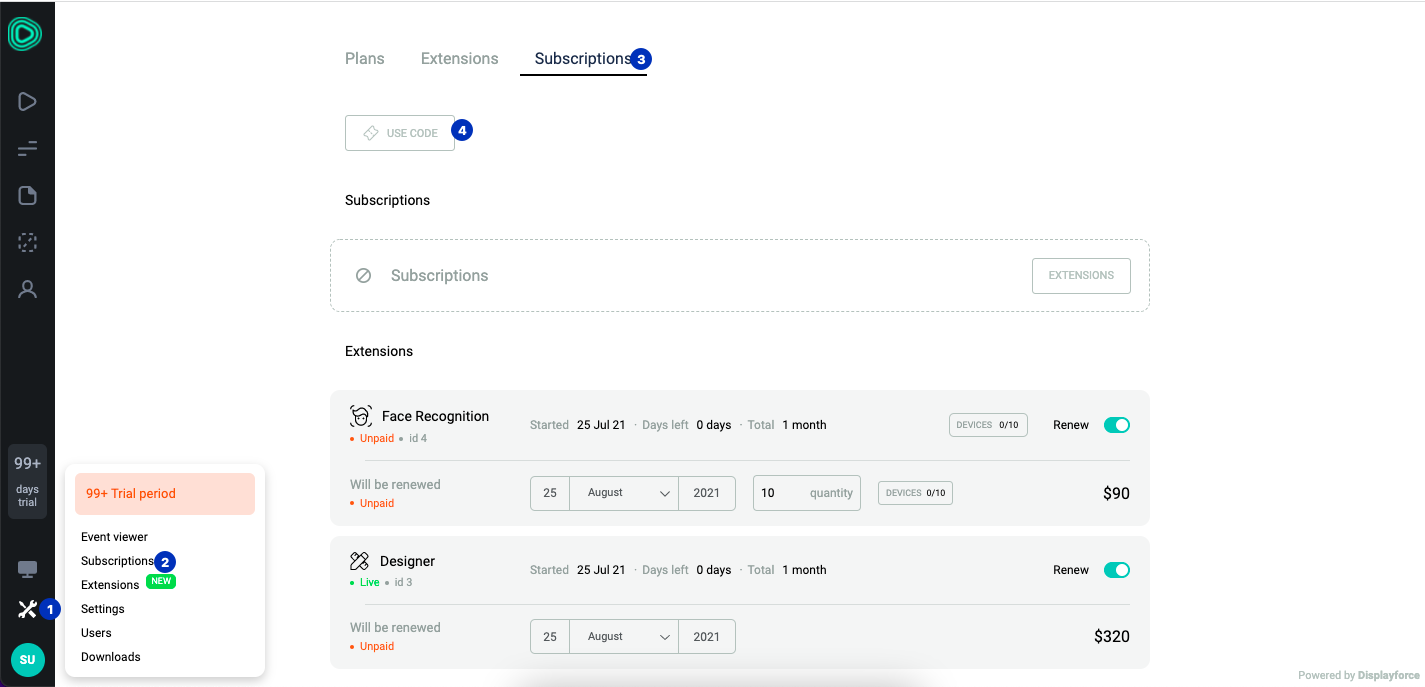 2. Open "Subscriptions" tab
3. Click the "Use code" button
4. In a pop-up window enter your key, day of subscription start and click "Activate"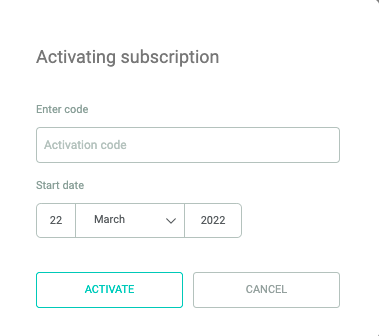 After code activation a pop-up notification will appear. It contains information about type and period of the subscription and number of devices that can be activated with it.