The Displayforce platform is designed for an unlimited number of users.
To add a new user to your platform:
Log in to your Displayforce Manager platform at https://displayforce.ai;
Click the "Settings" menu in the lover-left corner, select the "Users" section;
Click the "Invite user" button;
Enter the email of the user you want to invite and select the group;
Click "Invite" button.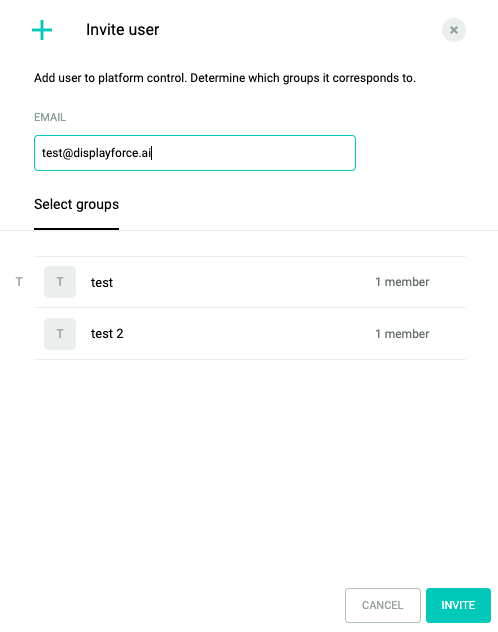 An invitation to the platform for the new user will be sent to his email.