For LG webOS 3.0 (Signage Displays):

- Entering the application server settings through a hidden menu
On the control panel, hold down the SETTINGS button until an information message appears in the upper right corner.
On the remote control, dial the combination 8080, then press the OK button.

For LG WebOS 3.2/4.x/6.0 (Signage Displays):

- Entering the application server settings through the menu
Press the SETTINGS button on the remote control
Select Ez Setting > SI Server Setting

For LG WebOS 3.0/3.2/ (Signage Displays):

Set 'Application Launch Mode' = 'Local'
Set 'Fully Qualified Domain Name' = 'On'
Enter the address to the application 'https://storage.displayforce.ai/software/Player.ipk'
Set 'Application Type' = 'IPK'
Set 'Local Application Upgrade' = 'REMOTE' at the bottom of the screen, an installation notice will appear. Click 'Confirm' to install, 'Upgrade Completed' notification will be displayed upon completion
Turn off and turn on the panel from the remote control (reboot). On startup, the installed application will launch.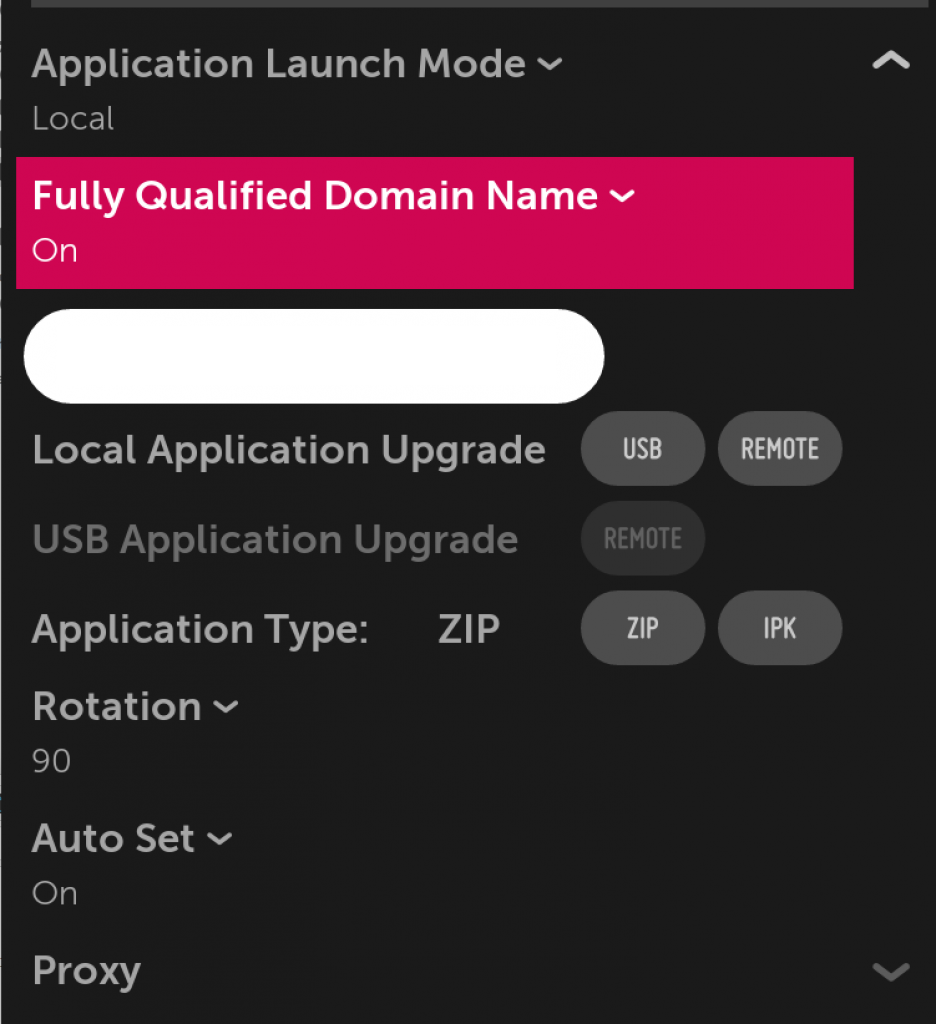 Final step:
After a while, the application will load.
We are at the final stage of setup - it remains to enter the address and connection code.
1. Select "Connection" with the remote control.
2. Select the "Server URL" / "Server URL" item that appears on the right
3. Enter the address in the window that appears: https://api.displayforce.ai
4. Select "Finish", then press "Ok" on the remote control
5. Copy connection code from Displayforce Manager and press "Connect your device" button.
6. Enter connection code and press "OK" or enter.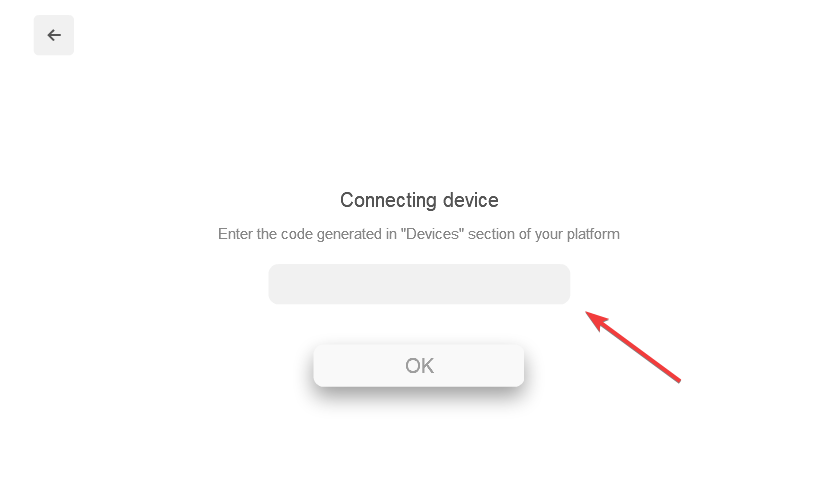 After that your device will be ready for broadcast.
Checking the OS version on the panel:
For TV:
LG Smart+ TV, go to Settings > Quick Settings > General > About this TV > webOS TV Version.

For Signage: General > System Information menu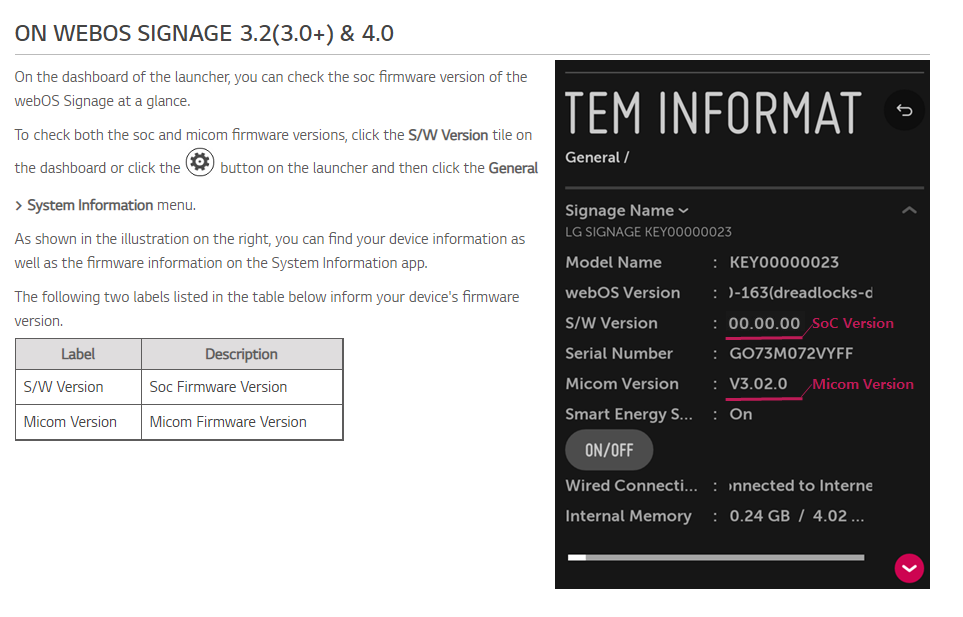 For support questions to LG, you can write to email:
info@lg-b2b.ru