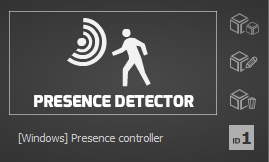 The "Presence detector" controller is used to create response to motion registered by motion detector.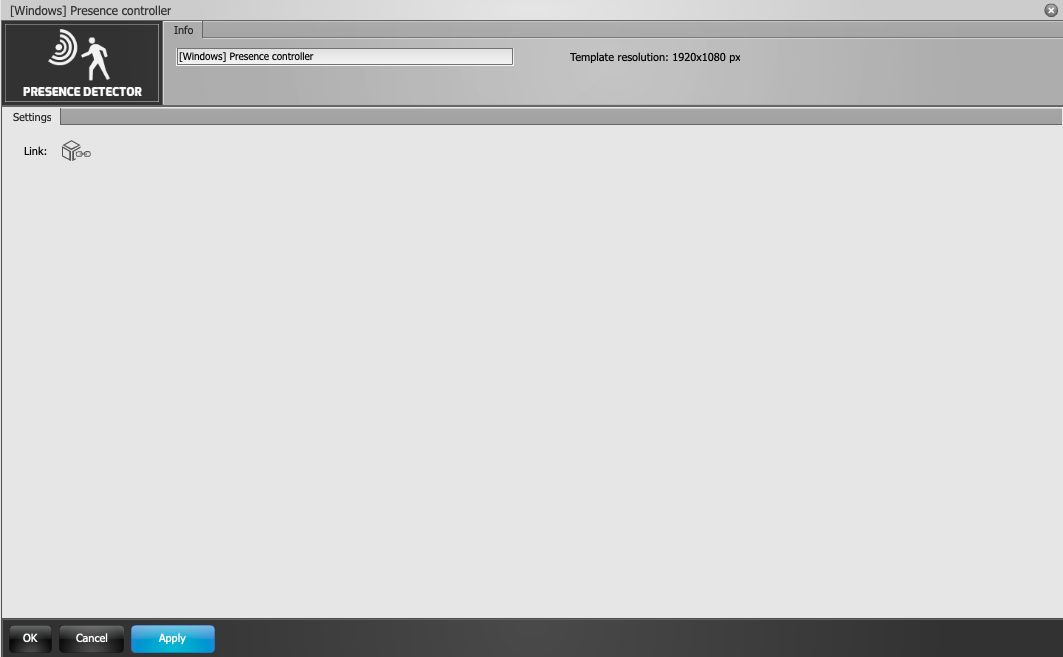 Before setting up the controller, project template components that will open when motion is registered must be added.
To set up the controller, click the link adding button and select component that must be launched when motion is registered.
The controller will be set up.