The "Facial recognition" controller enables the template to respond depending on the results of gender and/or age recognition for the face within the camera view.
This controller is only available for the PRO version of the platform and is supplied upon request.
Before setting up the controller, project template components that will open upon gender/age recognition for the face in the camera view must be added.
To set up the controller:
Click "Add event".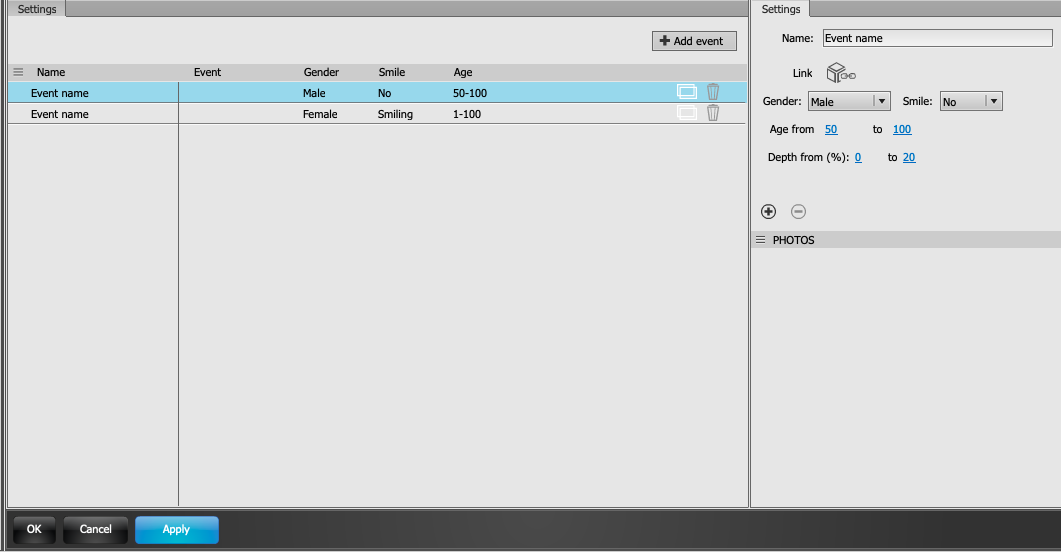 Select the string with the added event, then in the Properties panel type the event name, select the component to be opened, specify gender settings and age range.
If necessary, repeat the actions described above for other events.
Click "Apply" or "OK" to save the changes made.